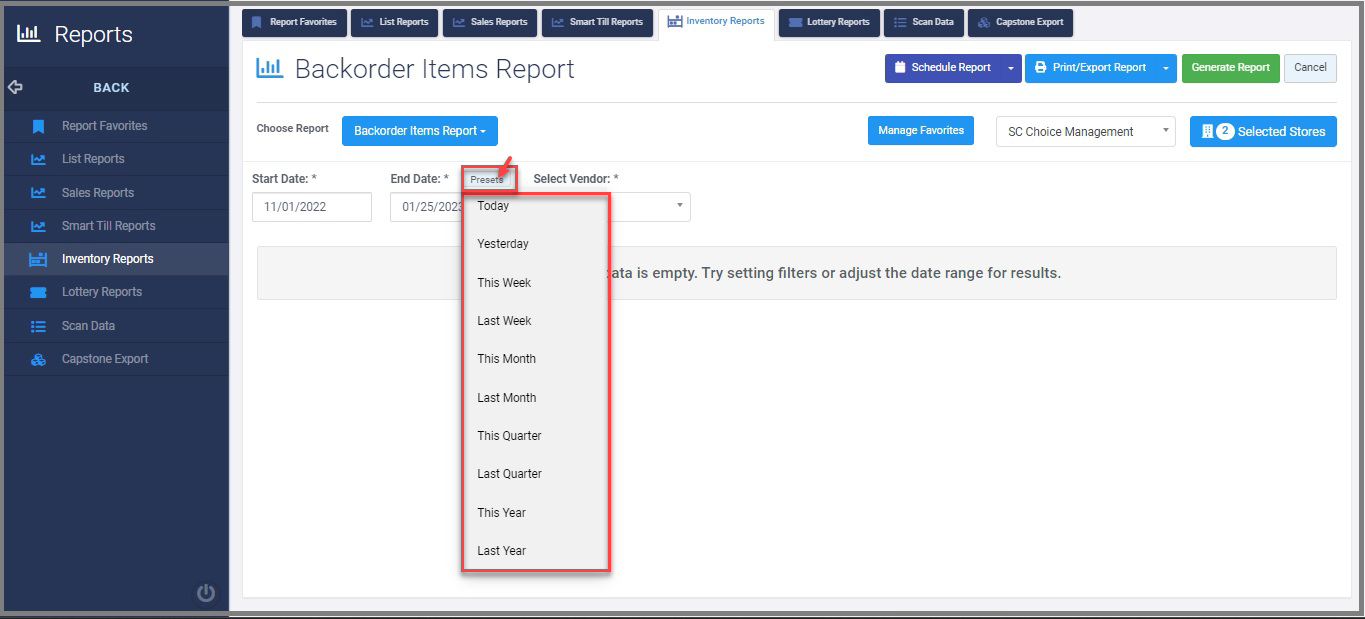 Figure F

2.2 Select Vendor
This is a drop-down list that contains all the vendors, allowing you to choose the vendor for whom you wish to generate a backorder item report.

Figure G

2.3 Manage

Filter and Save Filters for "

Backorder Report"



2.3.1.
Selected Stores/No Filter Selected
You can generate the "Backorder Items Report" for selected store locations with "Selected Store." See Figure H.


Figure H

Click on "No Filter Selected" to select the location of the store to get the location-specific backorders in the report.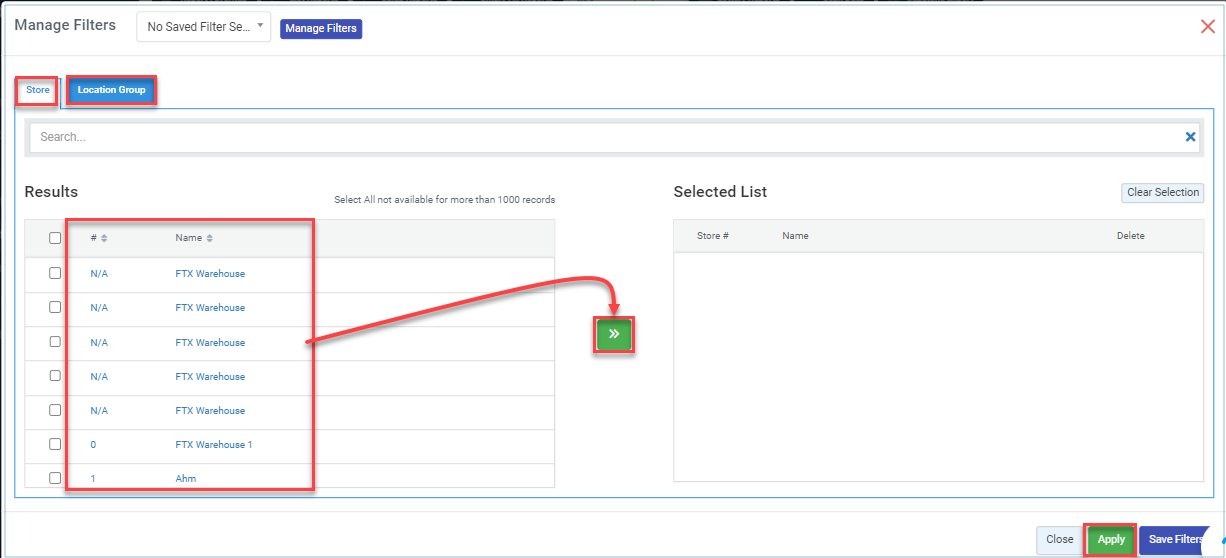 Figure I

Select single

location

or

location group

as highlighted in

Figure I

above.





2.3.2. Manage Filter
Here, you can select location filters, and the data in the reports will be displayed accordingly.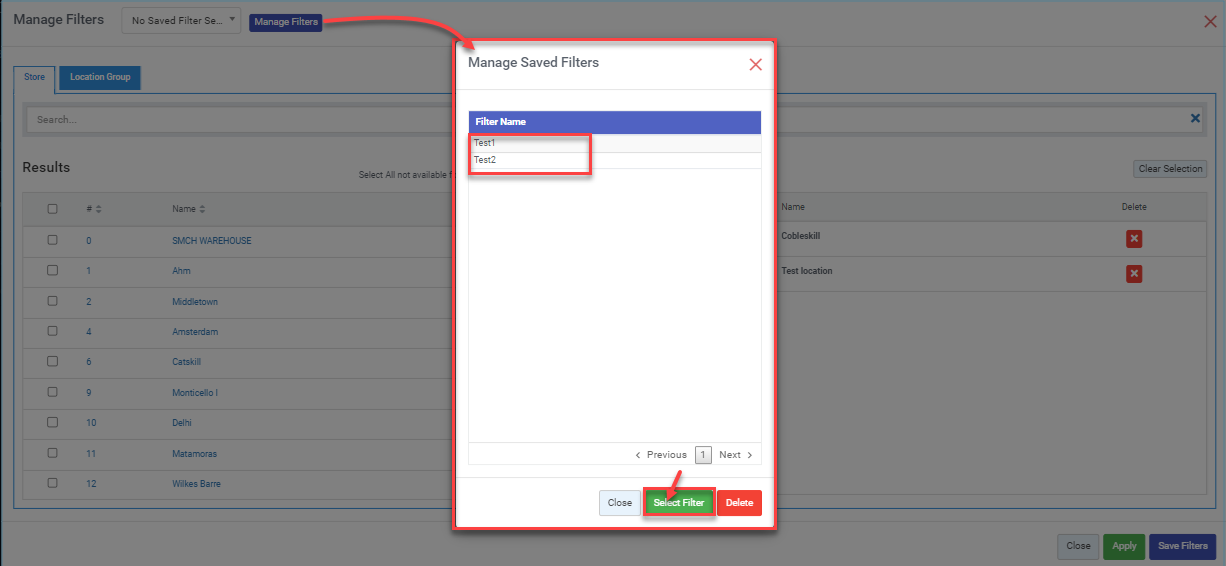 Figure J

Select the location filter if it matches your preference and click on "Select Filter."

2.3.3 Save Filter
If previously saved filters don't match your preference or needs, you can save your own filter.