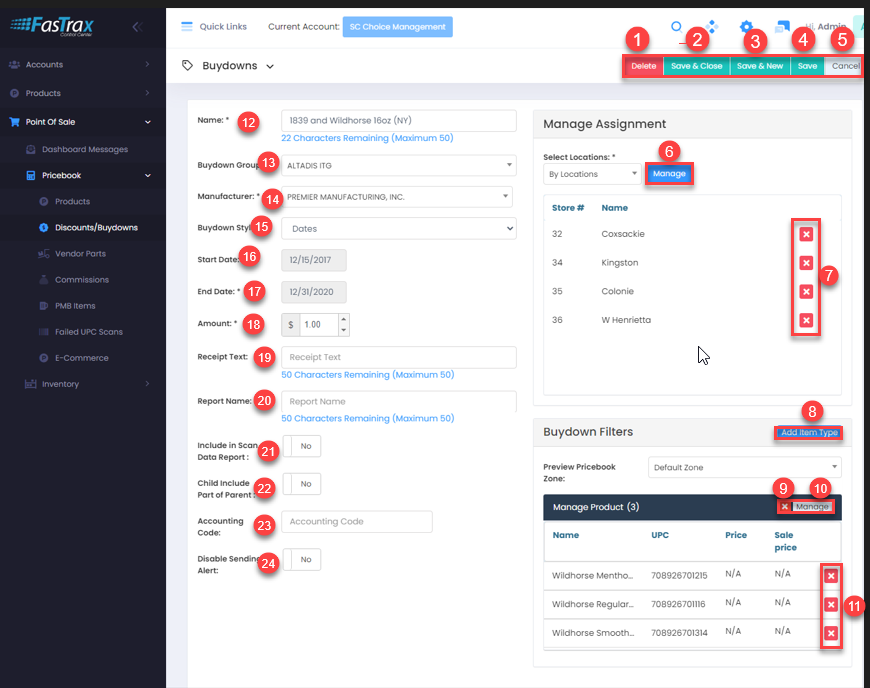 Figure E

Buttons and Fields:



1. Delete:
This button helps you delete the current buydown record.
2. Save & Close:
Click on this button if you want to save all the details in the Buydown Form and close it.
3. Save & New: This button will help you save the current form and open a new Buydown Form.

4. Save: This button helps you save the changes made in the form and stay on the same page.

5. Cancel: This button will discard all the changes made.

6. Manage Locations: This button helps you manage locations from the drop-down menu for which the created buydown will be applicable. See (Figure F).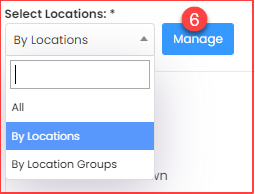 Figure F

If you click on the Manage button, a form will be highlighted in Figure F.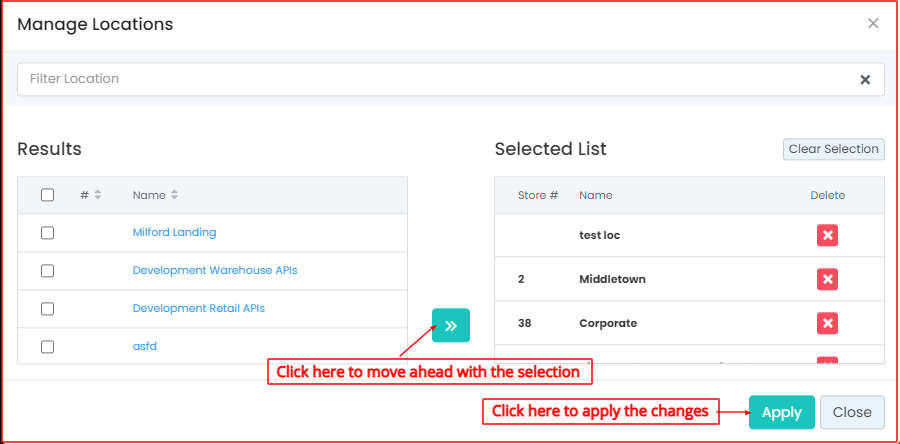 Figure G

7. Delete Location (Store): The location is actually the store that will be associated with the buydown.
8. Add Item Type: This button allows you to specify the product category for which the buydown is to be applied.
9.
Delete All Products: Clicking on this button clears the filter that contains "delete all selected products."
10. Delete Single Product: This button allows you to delete a single product selection.
(12-24) Fields are explained above.

Deleting a Buydown Record

Click the "Delete" button highlighted in Figure A above to delete a buydown.

The form highlighted in Figure H will appear on your screen.