The Employee of the Month is a criteria to
select employee(s) based on performance, quality, attendance, and many other determining factors from the previous month(s) based on their role
. The store managers or the corporate users are entitled to make such decisions.
Log into

Control Center




Choose

Point of Sale




Choose

Others




Choose

Employee of Month



Understanding the Employee of Month Module Layout
Please see the image below labeled
Figure A
for a description of the buttons and fields that appear on the screen.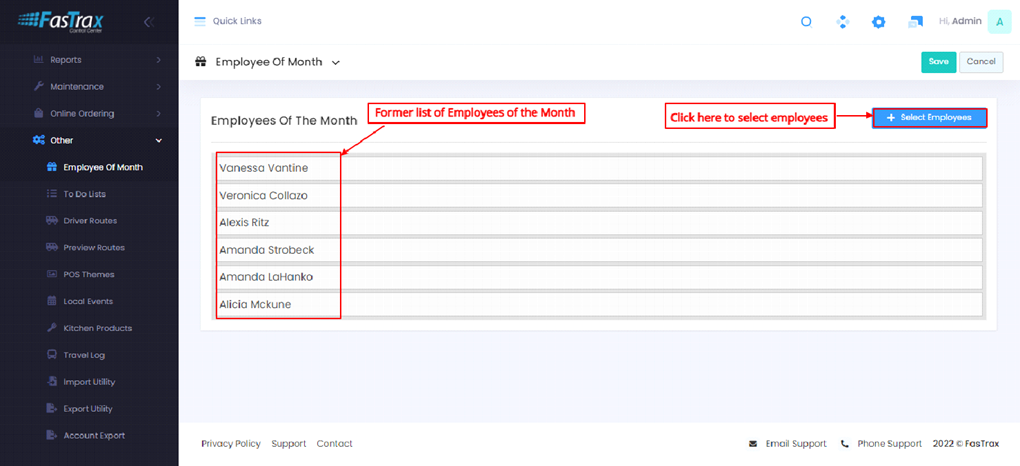 Selecting the Employee of the Month:
Follow the steps mentioned below to select Employee of the Month:

Click the

"Select Employees

" button from the list of all employees as presented in

Figure A.