Log into

Control Center


Choose

Point of Sale
Choose

Reports

Choose Report Type as Employee Sales

Understanding the Employee Sales Report
Layout
Please see the image below labeled
Figure A
for a description of the buttons and fields that appear on the screen.

Figure A
Selecting Locations for Employee Sales Report

See above Figure A: Option 2, "Filter Selection." When clicked, a dialog box with various options will be displayed, as highlighted in Figure B.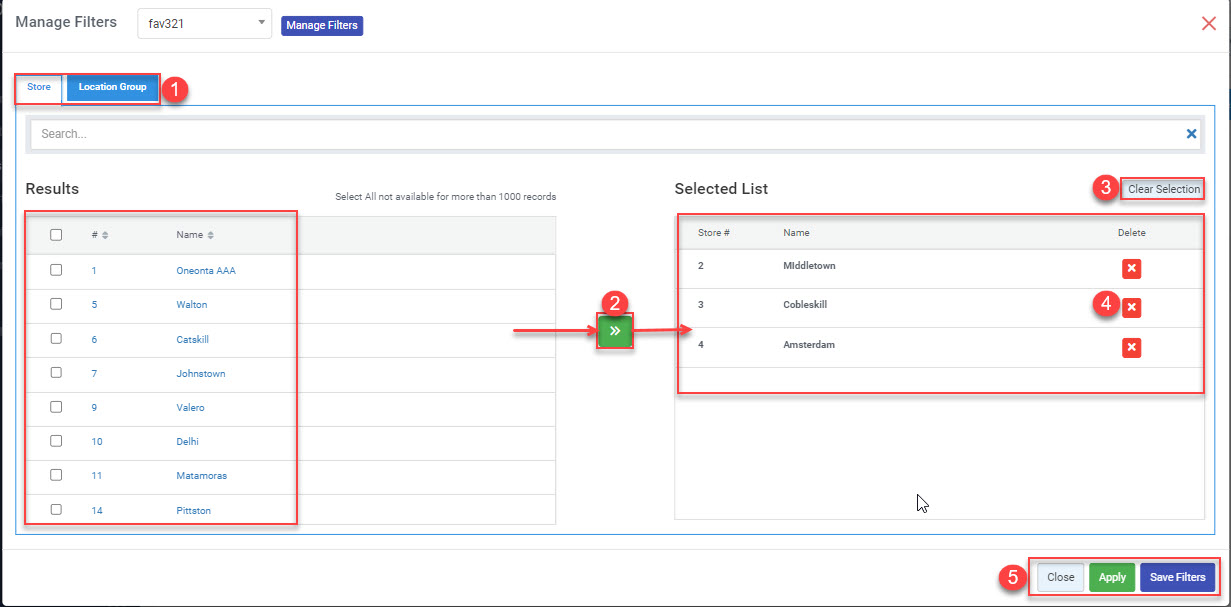 Figure B

1. Tabs: Store/Location Group:
You can filter location either by selecting a single location or a group of locations from the tabs of
option 1
of
Figure B.
2. Move Ahead with Selection: Click on this button to move ahead with the selection.

3. Clear Selection: When clicked, this button will clear all the selections that you just made.

4. Single Deletion: This button will delete the selected location, store, or group.

5. Different Options: You have three options: to close, save, or apply the changes made in the dialog box.