Figure I1
Presets label is provided to select the specific duration/interval to generate the
Price Change Report
according to the selected time period.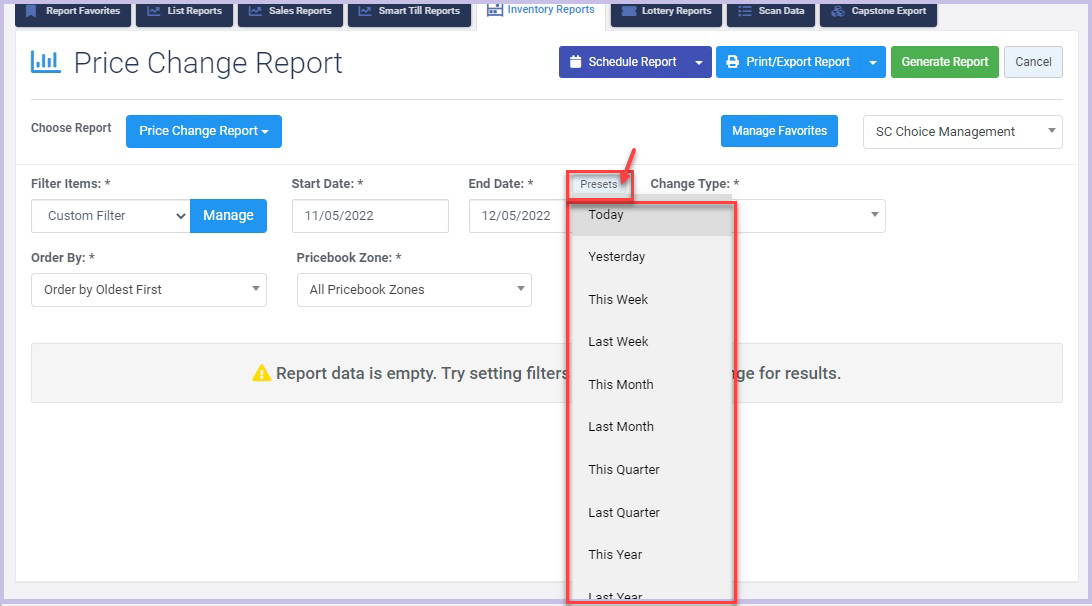 Figure I3

3. Order By:

This is a sorting method to sort the
"Price Change Report"
as the oldest and newest depending on the selection.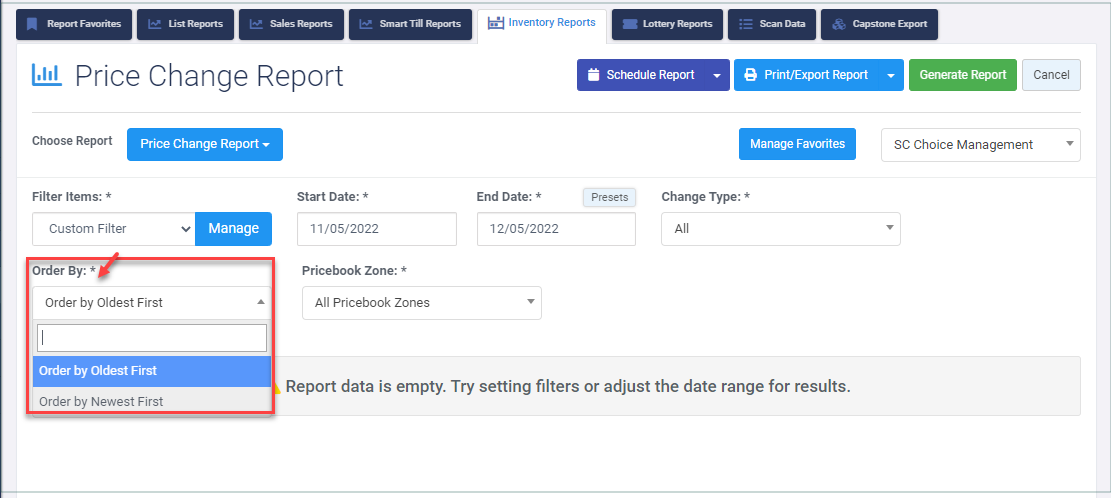 Figure J

Order By Oldest First: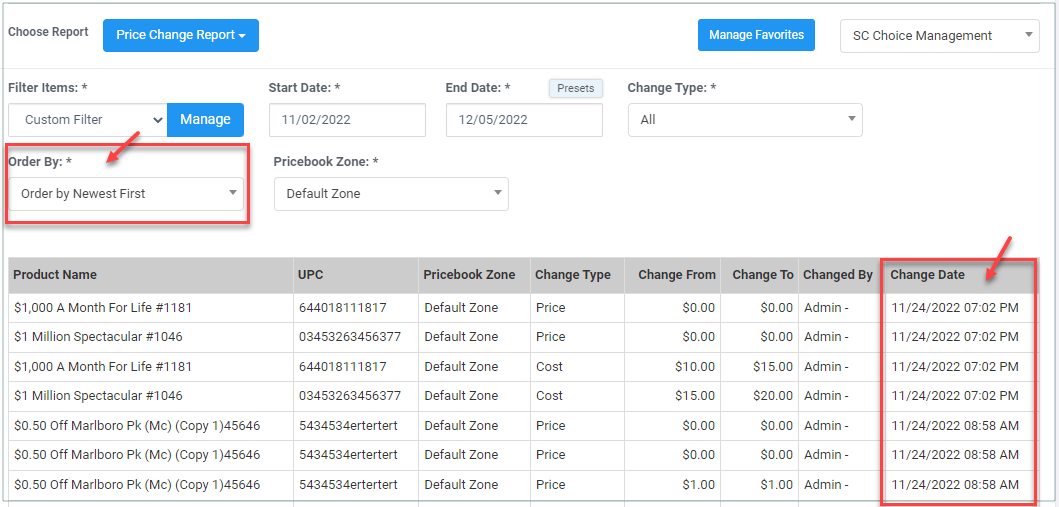 Figure K

Order By Newest First: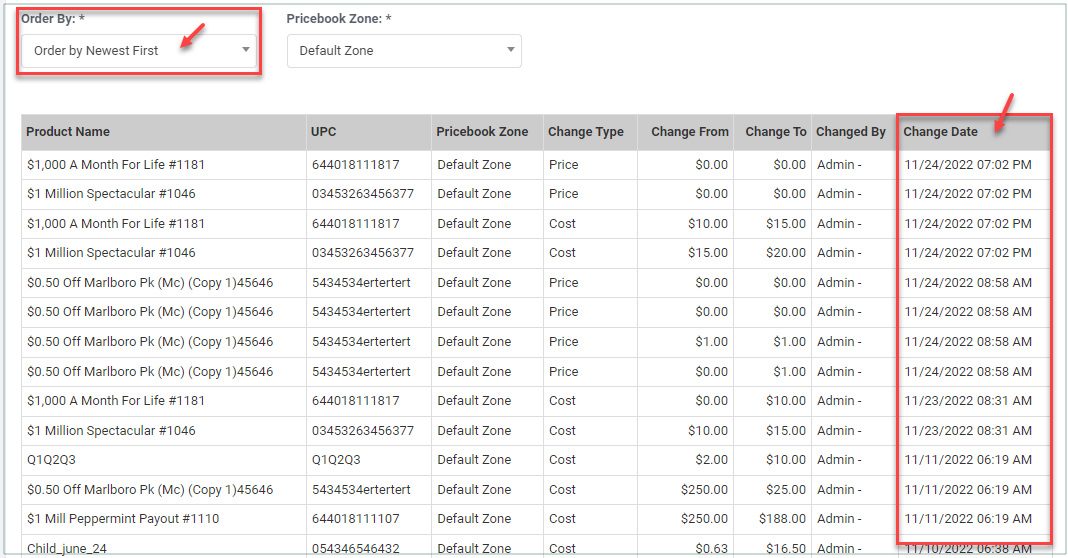 Figure L

Pricebook Zone:

Select the applicable pricebook zone for a store location. A price book zone is a set of costs and prices assigned to the item(s).
A pricebook can simply be defined as a list of all the items, including their related details (UPC, Name, Description, Cost, Price, etc.) that exist in your inventory. Whereas, the term "Pricebook Zone" can only be referred to the "Costs and Prices" assigned to the item(s) existing in your inventory.